David Silverman's lecture focused on the evolution of the Simpsons characters over time, and how the gradual refinement of character and design contributed to the show's ongoing success.
The evolution of the animated character is one of the most fascinating aspects of Hollywood animation, in which an entertaining design is refined and modified to suit the character and animation style of the show.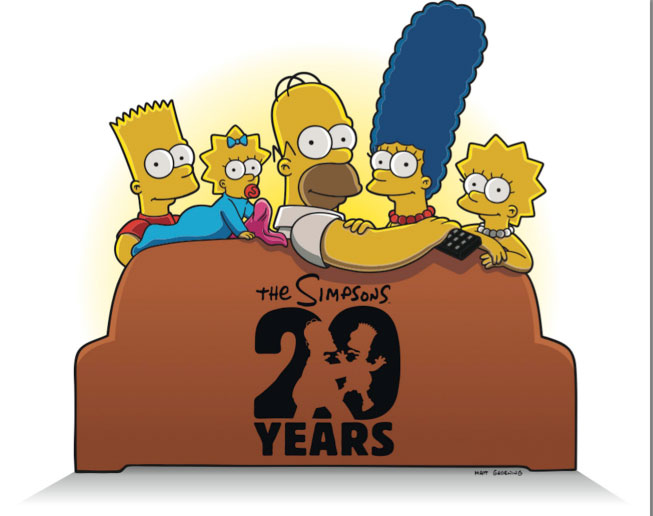 evolution of The Simpsons over 20 years…
evolution of Daffy Duck…
I also find it interesting to see how working on The Simpsons profoundly affected writers and artists working on the show, and how it has served as a place to foster talent and launch careers. In many ways, Dave's comments on how the show is organized reminded me of Ed Catmull's lecture last Fall on how Pixar works to maintain a creative environment.
For both of these styles of animation, success is attributed to a system developed to nurture and play with ideas, to the developing a process vs. specific personalities. In this way they are capable of providing consistent quality over long periods of time.
As a student, I kept considering these principles in relation to our own graduate school environment, and how essential it is to find ways to nurture communities to create consistently good work.